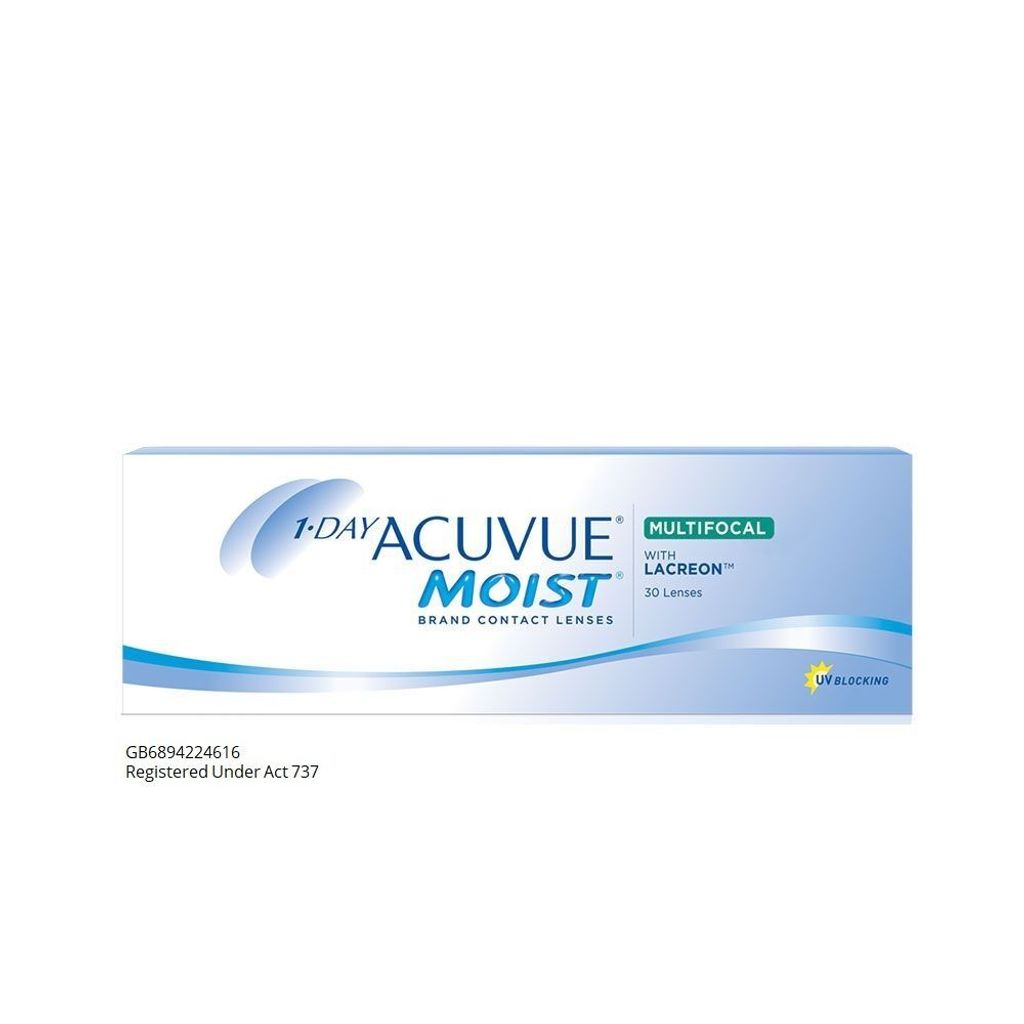 [PREORDER] 1 Day Acuvue Moist For Multifocal (30 PCS)
1-DAY ACUVUE® MOIST® Brand Multifocal Contact Lenses are the first ever multifocal lens with a design inspired by the function and structure of the aging eye. This new and innovative Eye-Inspired™ Design specifically matches your eye's changing needs for a clearer vision - near, intermediate, and far, in dim light and bright**! Built on one of the most chosen and comfortable contact lens platforms: 1-DAY ACUVUE® MOIST® with LACREON® Technology, 1-DAY ACUVUE® MOIST® MULTIFOCAL provides a long lasting cushion of moisture that helps to relieve the symptoms of dryness and irritation that come with aging eyes.
Lens Specification
Box Contains : 30 lenses/ box
Replacement : Daily Disposable
Water Content : 58%
Base Curve : 8.4 mm
Diameter : 14.3 mm
MDA Registration Number: GB6894224616
All multifocal contact lenses are custom-made, please do expect a longer delivery time. Thank you for your understanding!

# Please remark your details during check out.
Example : Add : High (+2.50) or Low(+1.25) or Mid (+1.75)