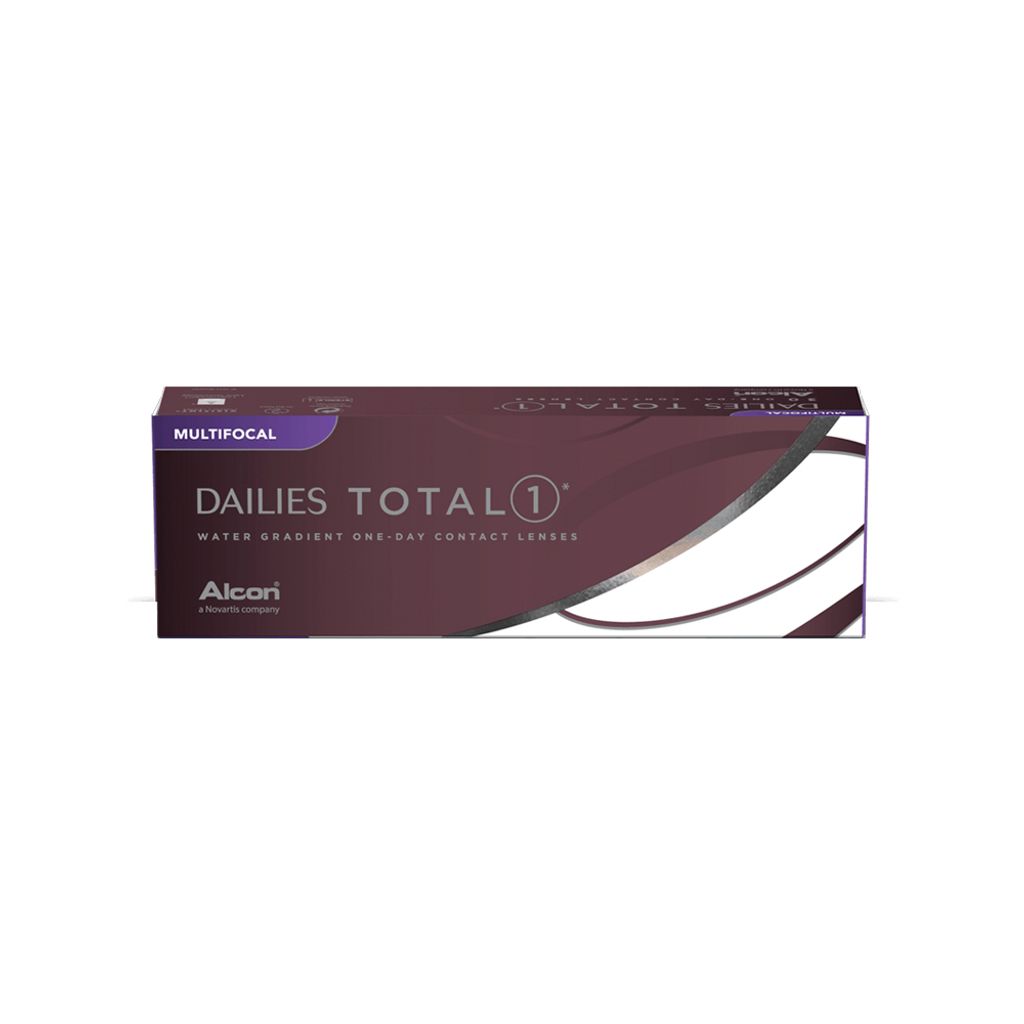 [PREORDER] ALCON Dailies Total 1 Multifocal (30 PCS)
Dailies Total 1 Multifocal, by Alcon, are daily multifocal lenses that are designed to provide a convenient solution to vision affected by presbyopia. By using multiple powers in the lens to accommodate for near sight, far sight and all ranges in between, these lenses do away with the need for reading glasses, providing crisp and clear vision all day.
As the world's first water gradient lenses, Dailies Total 1 Multifocal have a lens surface that contains nearly 80% water. Coupled with the highly breathable nature of the lens material, this works to keep your eyes looking and feeling healthy and irritation-free throughout the day. The fact that these lenses are so comfortable means that they can be worn for up to 16 hours a day and that they're a great choice if you suffer from dry eyes.
Lens Specification
Box Contains : 30 lenses/ box
Replacement : Daily Disposable
Water Content : 33%
Base Curve : 8.5 mm
Diameter : 14.1 mm
MDA Registration Number: GB31347275217
Registered Under Act 737
# Please remark your details during check out.
Example : Add : High (+2.50) or Low (+1.25) or Medium (+2.00)
Delivery Time
All multifocal contact lenses are custom-made, please do expect a longer delivery time from 7-20 working days. Thank you for your understanding!